This is my third year writing down my list of books to read for the new year.  Again though, I made a pretty short list, because my book club tends to dictate about half of what I read, as does the cost of other books I can catch on sale or happen to get from the library.  It's still fun to have at least a few planned out though.
1) Crazy Rich Asians by Kevin Kwan — I just started reading this one yesterday.  I have had it on my list the last two years, so I'm finally reading it now.  About 20 pages in and I'm already very interested.  Can't wait to see where it goes.  
2/3) Three Wishes & The Hypnotists Love Story by Liane Moriarty — This past year I fell in love with Moriarty's work, reading four out of her six books.  Big Little Lies was one of my favorite books of the year.  To be able to call myself a true fan, I most definitely plan to read the rest of her books.  If you haven't read a book by her yet, I highly recommend starting one now!
4) Beautiful Ruins by Jess Walter — This one is making it on my list for the second year in a row.  Sheesh!  My BFF gave me this in the hospital when I had Avery and I still haven't gotten around to reading it.  Hopefully this will be the year.
5) Yes Please by Amy Poehler — I loved Tina Fey's book (this one is supposedly similar in nature) and I think Amy Poehler is hilarious.  I have also heard from several friends that it is really good, so I'm anxious to read this one too.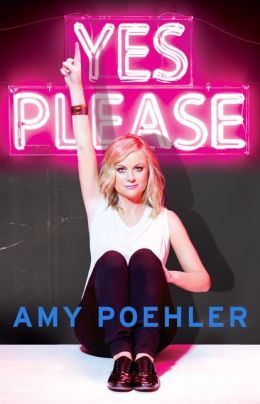 And honestly, that's it.  I don't have too many books this year that I feel I absolutely have to read….but I always have tons of books that I want to read!  So, here is a visual of some of the books I am interested to read, some are even on my Kindle already….but they  may or may not happen.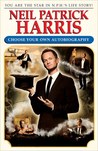 ❤♡❤♡❤♡❤♡❤♡❤♡❤♡❤♡❤♡❤♡❤♡❤♡❤♡❤♡❤♡❤♡❤♡❤♡❤♡❤♡❤
How did I do with my list from last year?  I copied my "Books to Read in 2014" post from January below.  I read 4 out of 5 of the books on my main list, and read 1 more off of my secondary list.
Books to Read in 2014:
1) The Cuckoo's Calling by Robert Galbraith, aka J. K. Rowling — Read in March 2014.
2) The Husband's Secret by Liane Moriarty —  Read in Februray 2014.
3) & 4) Deadlocked & Dead Ever After by Charlaine Harris — Read both in May 2014.
5) Beautiful Ruins by Jess Walter —
And finally, here is a visual of other books I am interested to read…but no way am I going to put on my list, because they may or may not happen in 2014.
 Read in March 2014.